INSIDE REPORT
---
HAVE YOURSELF A VERY
'BERRY' CHRISTMAS
---
Sort, weigh, pack, seal and have the 'berry' best produce on your Christmas dinner table this year. LBP makes it possible with the versatility of its new blueberry packing device!
Tekst: Anton Filippo | Beeld: Maaike Petri Fotografie
For years LBP has been active in the field of packing blueberries for our clients. Obviously, we have come a long way from when we started to where we are today. And that includes making right and wrong choices along the way. But with our brand-new state of the art BBC KATO-CURO blueberry packing device - installed November this year - we made the best choice ever!
KATO: SORT
---
The advantage of the KATO sorter, in a nut shell, is that it removes defective fruit and it selects on size, colour, softness, bruising, decay, dehydrations, peeling, scarring and takes out stems and other unwanted pieces from the raw material.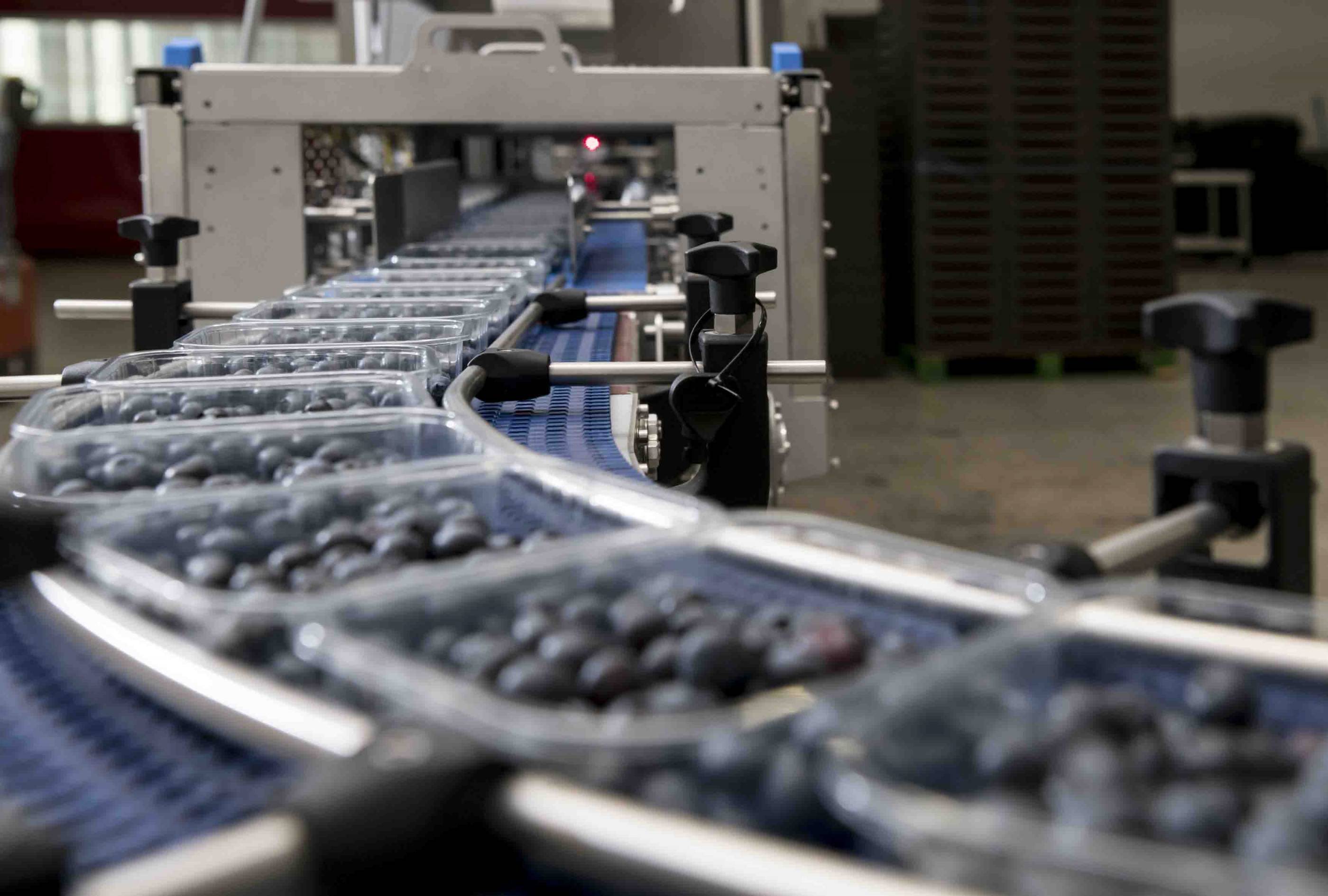 The camera's take multiple pictures of each fruit and identify defects down to 0,2 mm. So much easier and faster than packing at origin. Also, so much more cost effective for the exporters to ship their fruit in BULK, especially now they know that there is a place in Holland where they can have their fruit packed in a proper manner.
CURO: WEIGH & PACK
---
The CURO device is the weigher and packer. LBP has chosen for the 12 head option which still enables us, with the right quality fruit, to pack considerable numbers of packs per minute or per hour subject to the pack size. We can handle anything between 125 grams small size packing up to 500 grams buckets and maybe larger.
LBP strives to be the sole total service provider for the fruit and vegetable industry
TOP SEAL: CLOSE
---
On top of all that, the line is also connected to a TOP SEAL machine that can close the punnets with a heat seal with or without the customers own film. A fantastic new phase in the history of LBP, as we are aiming to be the sole total service provider for the fruit- and vegetable Industry.