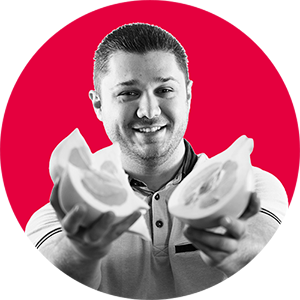 COLIN OVERDUIN
DESTINATION: VIETNAM
DREAMLAND
Which country is on top of your bucketlist? Where do you need to go before it's too late? In every newsletter one of the LBP colleagues will be asked for their must see country…
"The nature of Vietnam looks breath taking"
Colin Overduin
Account manager
---
Which country is on top of your list of must see destinations?
"Out of the blue, some time ago, I had the feeling that I wanted to go to Vietnam."
Why Vietnam?
"There are many reasons, but according to the photographs that I've seen, the nature of Vietnam looks breath taking. Vietnam has a long history so I would like to see the ancient buildings with temples and the other fascinating images I can get."
How would you like to travel through the country?
"I have seen a planned trip that I would like to do. Arriving in Hanoi and travelling all the way through Vietnam by boat, by bicycle and by train up until Ho Chi Minh City. It feels like a very interesting journey."
Is there any relation between your dream country and LBP?
"I don't really know to be honest. Vietnam is the country of dragon fruit and that fruit is not something we import on a large scale. Beside that, I don't think we have a large connection with Vietnam. But for me the connection between Vietnam and LBP is not the initial purpose of this trip."
How realistic is it that you will actually make this journey?
"Very realistic. It's 85% certain that I will go in 2020."
Of which colleague would you like to know his or her dream country?
"I am very interested to know the dream country of Marcel van Leeuwen!"